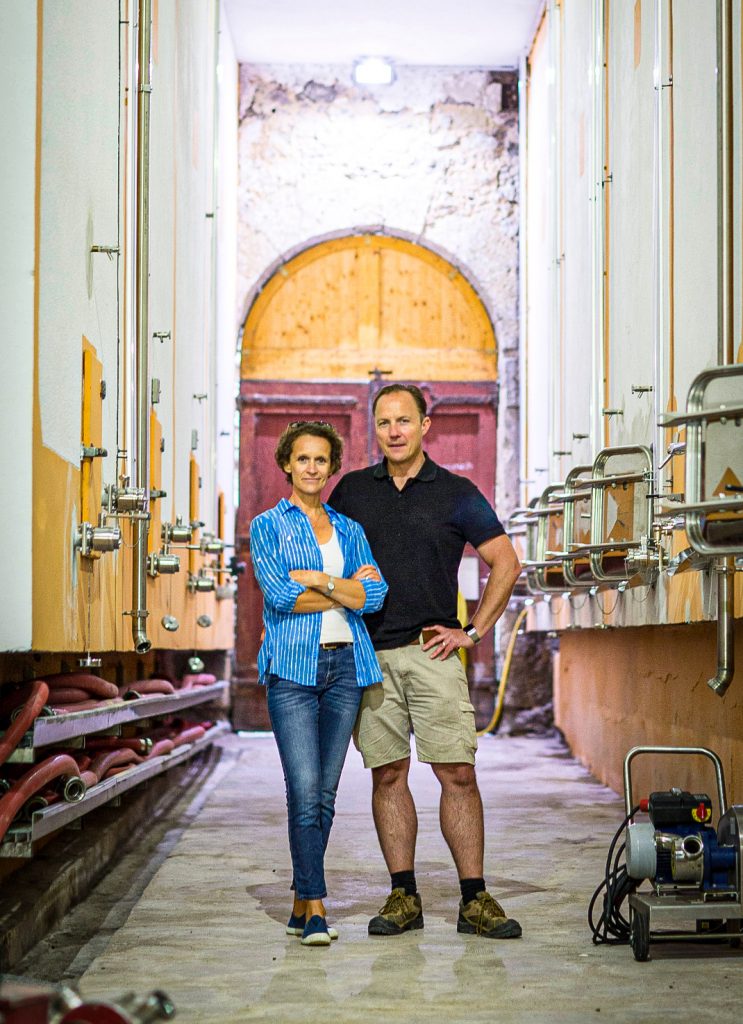 It was a spirit of adventure and a desire to be part of positive change that took us, Charles & Ruth Simpson, initially to France, with an aspiration to help transform the reputation of the Languedoc from a low quality, high volume wine producer to a high quality, low volume wine producer – a challenge that continues to this day. 
From our 40-hectare vineyard we have created an eclectic range of wines, that have won international acclaim and are sold around the world.  
As we celebrate our 20th Anniversary at Sainte Rose and start our 21st harvest at the Domaine, we thought we would introduce you to our small but perfectly formed team, who have helped build this business over this time.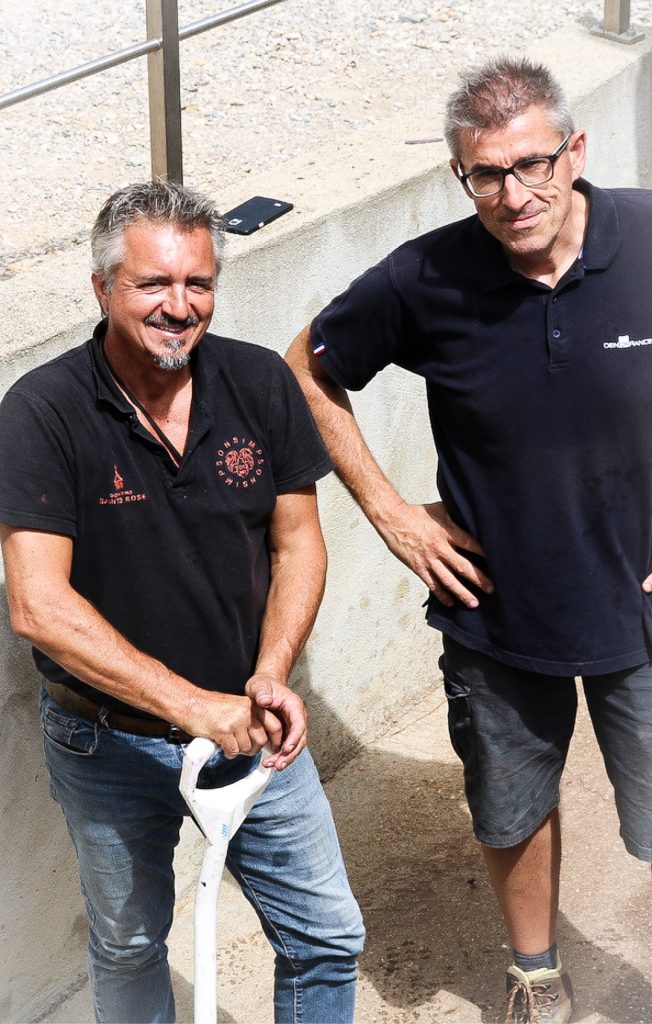 Our Estate Manager, Marc de Fays, started working at Sainte Rose in December 2002 and is the longest serving member of our team. Originally from Belgium, Marc has had 30 years of experience working in the vineyards of southern France. His meticulous care and attention to detail overseeing the day-to-day activity at the Domaine, in addition to his intricate knowledge of the vineyards and buildings on the Estate, is an invaluable asset, as is his legendary sense of humour! Over the past two years, Marc can take full credit for managing the transition towards and achievement of the Haute Valeur Environnementale (HVE) sustainability accreditation for the Estate.
David Picornot is the most recent addition to the Domaine Sainte Rose team, joining in 2019.  Originally from the esteemed wine region of Burgundy, David developed valuable skills in both the vineyard and winery and brings a wealth of experience to both of these areas. Working closely with Marc in the vineyards and supporting Leigh as necessary in the winery, David's strong work ethic, no nonsense attitude and painstaking attention to detail quickly ensured he became an enormously valued member of the team.
Our Winemaker, Leigh Sparrow, joined us in 2007. An Australian, based in France, his knowledge of the marketplace and ability to apply this to the winemaking process at Sainte Rose has been instrumental to our success, resulting in a string of award-winning wines.  
Leigh studied Oenology at the internationally renowned Roseworthy Campus of the University of Adelaide, then travelled extensively, gaining experience in large and small-scale wineries in both the new and old-world wine growing regions of the world.   
This international experience and open minded and informed approach now means that Leigh is responsible not only for Winemaking at Sainte Rose, but also at Simpsons' Wine Estate, our winery in England.