As our thoughts begin to turn to 'les vendanges 2022' at Sainte Rose, we reflect on what has been a much more standard growing season, albeit culminating with a 'canicule' or heatwave throughout the month of July. After the ravages of frost in 2021, which resulted in a minuscule vendange, this year our vineyards are bursting with pent-up energy. We are delighted to see a bountiful crop of grapes developing on the vines.
We are also, however, hugely relieved to have drip irrigation now present in most of our parcels, which is currently providing small amounts of overnight water to ensure that these glorious bunches achieve full maturity, rather than shutting down in what has been consistently 35-40°C degree temperatures over the past few weeks.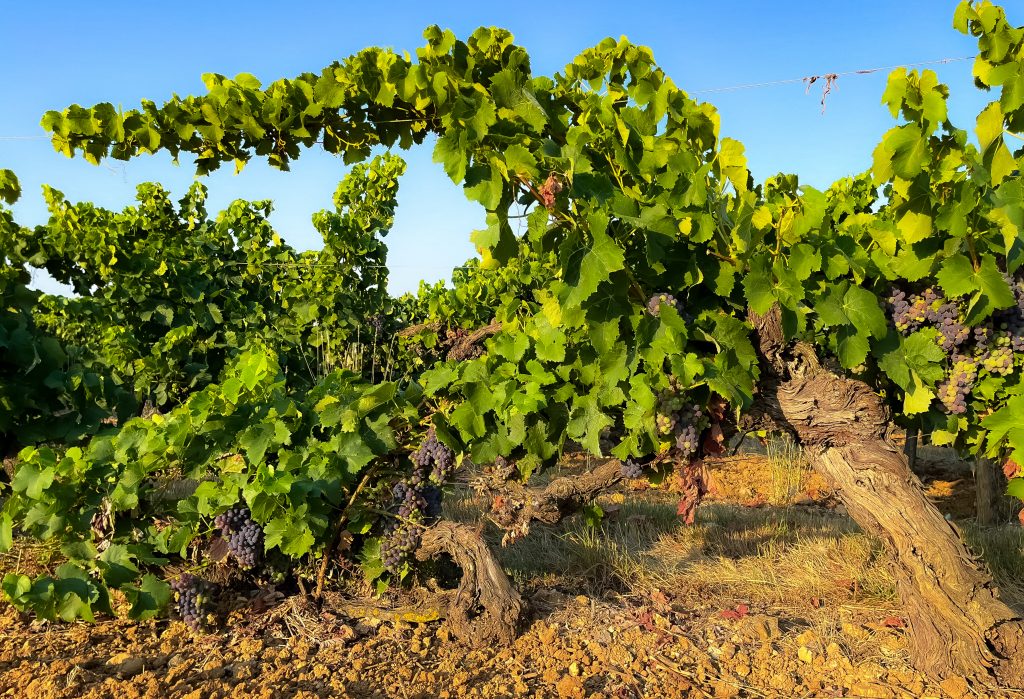 The two new vineyards, planted with Chardonnay and Grenache have had a very positive first growing season, again aided by drip irrigation that was installed immediately after plantation. We will be putting the posts and wires of the trellising system into these vineyards at the start of next year. The vines will not see their first harvest until at least 2024.
The winery is looking very empty after a significant two-day bottling of wines for our friends at Naked Wines at the start of July. This bottling included the brand new 'Barrique Sélection Chardonnay 2021', which will be launched on their website in the autumn. This wine, along with the exciting new 'Le Pinacle Cabernet Sauvignon 2021', which will be launched on the Sainte Rose website soon, was created as a result of the small and select vintage we experienced in 2021, when what little fruit we did harvest was of exceptionally good quality.
We are anticipating a start to the 2022 harvest in mid-August, with several varieties already progressing well through veraison. This process signifies the beginning of the ripening cycle, when the vines concentrate their energy into producing sugar, aromas, flavours and tannins, rather than vegetation. In white grapes, this transforms hard, green berries into softer, more translucent, golden bunches. In the red varieties, from opaque green into glorious red and purple fruit.
Be sure to follow our progress via our social media, on Facebook, Instagram and Twitter….